China's treaty ports were cities along its coast and on major rivers which were forcibly opened to foreign trade by the Western powers, starting from the early 19th century. The treaty port era extended from then until 1943, and during this time foreigners had a significant presence in China. This new book contains more than 700 photographs of many buildings from this period, most of them commissioned by foreign interests. Many people argue that they should never have been built, let alone still be standing. But this book is not concerned with the rights and wrongs of how these buildings came to be. It simply celebrates their existence. A significant number are innately beautiful and all of them embody a history that has clear links to our own time and thus remain relevant.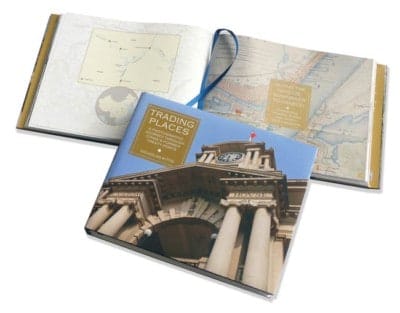 Hong Kong-based photographer Nicholas Kitto specialises in historical buildings, and though he hails from the Isle of Man in the British Isles, he works mostly in the Greater China region. This book was driven by his interest in the history of China's treaty port era, in which several generations of his family played a part.
"It started simply enough," he says. "In November 1996, during a visit to see my father, I mentioned I would be flying two weeks later on business to Tianjin, which was the city of his birth. He challenged me, initially only half-seriously, to find the house he had lived in until he was six, when the family moved to Hankou; but find it I did! And so began a great adventure to discover, not only what part my family played during the treaty port era but, from 2008 with my long-time friend Robert Nield, what remains today of the buildings it created."
The book includes a historical overview by Nield, who is an expert on the subject: he previously wrote China's Foreign Places: The Foreign Presence in China in the Treaty Port Era, 1840-1943. It also has a foreword by Professor Robert Bickers, the leading historian on the treaty port era.
A surprising amount of evidence of the former foreign presence in China remains, even some 75 years after the treaty port system ended. This book is the only concise published photographic record of that evidence. Besides the photographs, there is a summarised history for each of the locations covered, enabling a good understanding of the role each city played during the treaty port era. It also includes maps specifically drawn for this book.
"Of course, the foreign presence in China during this period was controversial, to say the least," says Kitto. "But I have deliberately left that discussion to historians and others far better qualified than I to argue. My purpose with this book is simply to celebrate the buildings that stand today, many of which have been beautifully restored by local authorities."
You can see a selection of pages from the book here or at the author's website.
Trading Places is a hardback book of 420 pages in full colour. It is a tribute to the buildings that remain as a reminder of the past, and a guide to where to find them.