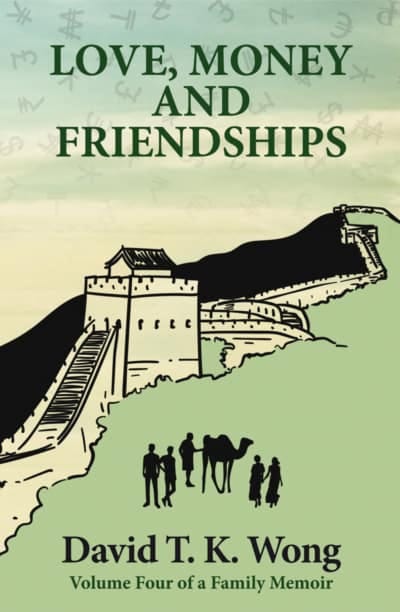 Attention, readers of previous titles by Hong Kong writer David T. K. Wong: Volume 4 of his memoirs has just been published.
In other news, Wong has been offered an honorary Doctorate of Letters by the University of East Anglia in the UK for his contributions to literature. As far as we know, he is the only Hong Kong writer to receive such an honour from a British university.
His new book describes his experiences in Hong Kong and China in the 1980s:
---
In 1981, Wong retired after 20 years as an administrative officer in the Hong Kong Government to chance his arm in the city's cut-throat free market, as the managing director of a large multinational trading corporation. He soon discovered more legal and ethical boobytraps in business than he had bargained for. Nonetheless, he sidestepped them and in 1982, during the Sino-British negotiations to end British rule, he quickly sensed a unwarranted panic over the value of the Hong Kong dollar. He acted accordingly and made himself millions in weeks.
Wong then visited different parts of China with friends. In the process he fell in love with a young and beautiful member of the Communist Youth League. When he tried to marry her, however, the mainland bureaucracy threw a host of obstacles in his path. After all, he was perceived as a capitalist from Hong Kong. But Wong's friends used their collective guanxi with members of the Politburo to gain him permission to marry the girl. The title of this volume is aptly Love, Money and Friendships.
Interlaced with Wong's narrative are fascinating insights into aspects of China's long and colourful history and culture.