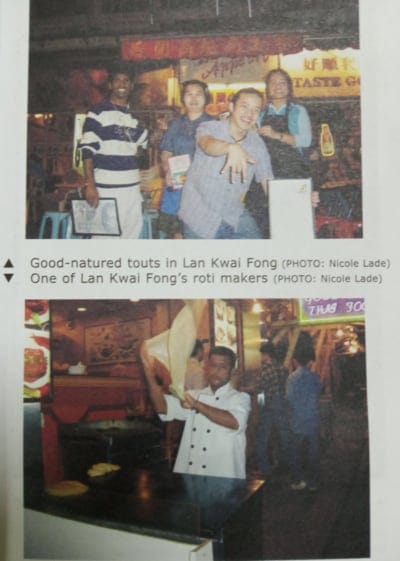 I was making space in the storeroom this week for new books coming in, and I pulled a box down from the top rack of shelving. What a surprise. It contained a few copies of the first two books we ever published, back in 2002 and 2003.
My first thought was that I hadn't seen these for ages, and didn't know we still had any. My second thought was: have I been doing this for 18 years?
These books were HK Cheap Eats by Nicole Lade and Adventures with Kids by Sarah Woods. Both were small-format books to be used as hip-pocket guides for exploring Hong Kong. They both more or less sold out within a year of being printed, and this lucky start encouraged me to carry on with publishing. Much later, I would find out that a 100% hit rate is not normal; if these first two had not done well, I likely would have stopped there and found something different to do.
Why isn't Nicole's name on the front cover of her book? I have no idea. I didn't know what I was doing then.
HK Cheap Eats was the first of the two to come out. It was a fun guide to Hong Kong's budget dining scene of restaurants, cafes and dai pai dongs, with the criteria for inclusion being places where you could get a meal for HK$60. This was easy to achieve when the ubiquitous Hong Kong-style tea set was taken into consideration, and the book listed more than 250 eateries. It was conceived as a sort of antidote to the Michelin guide.
The timing of this discovery made me think. HK Cheap Eats was published in December 2002, and then, just two months later, SARS hit Hong Kong. Suddenly everyone was wearing masks. Many people skipped town. The city streets were quieter than I had ever seen them. Those heaving restaurants, hotels and markets were now almost empty. When it came around to the autumn of 2003, we started planning a second edition, and began calling around the restaurants to find out whether their menus had changed. Instead we got a lot of wrong-number dialling tones. About half of the places listed in the book had closed.
Here we are in 2020, and Covid-19 has dealt a similar blow to the city's hospitality trade. Let's hope that widespread immunity is on the menu for 2021.